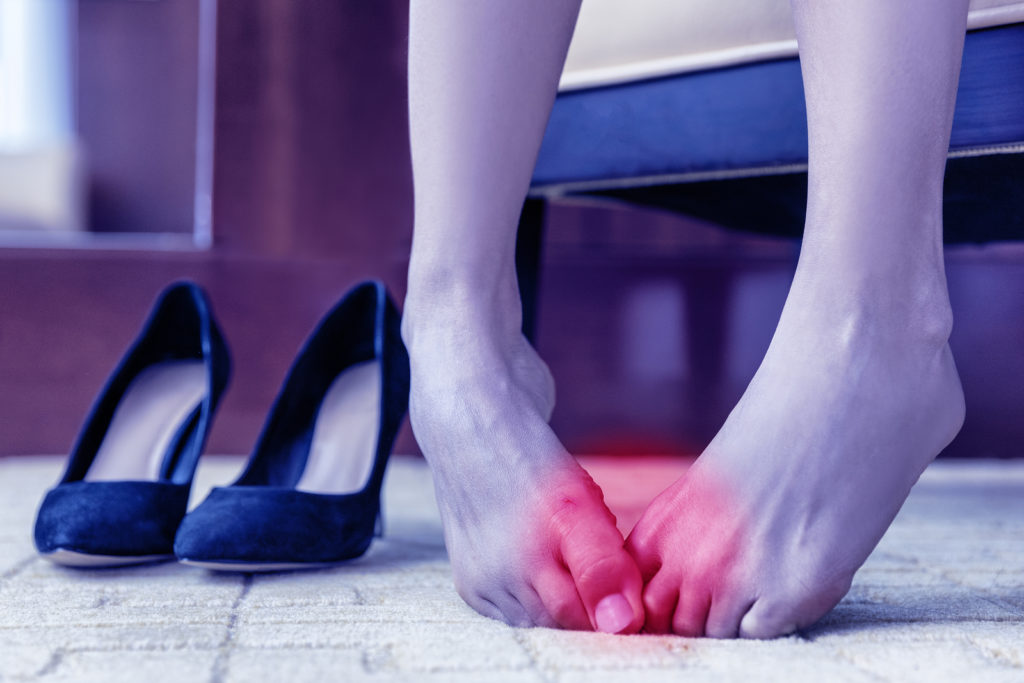 Say Yes to Comfortable Shoes!
Look at the shoes you're currently wearing— How do they feel? If you're wearing heels and are feeling pain, then you're wearing the wrong shoe for your foot type. And if you have on tight, narrow shoes that are suffocating your feet, even more reason to find a better fit. The shoes you choose to wear day in and day out can directly affect the health of your feet.
Choosing the right shoes for females
There are so many shoe styles to choose from for women, but which ones won't hurt your feet? If you have ever felt pain and discomfort while wearing your shoes that is a clear sign that you are not wearing the right ones. Women often inflict more punishment and pressure on their fee than men as a result of the variety of show types, but that doesn't need to be the case.
When wearing improper footwear, women can develop foot problems that might have been avoided if they wore proper shoes. When choosing shoes, think of what activity you might be participating in and choose a shoe based on that. Remember to wear shoes that have ties, a vibram type composite sole and a relatively wider heel. In following these specifications, you can keep your feet healthy and pain-free.
Choosing the right shoes for males
Men's shoes will be quite a bit different than what women wear. The best shoes for men tend to be an oxford style shoe, which is often associated with wing-tip or cap toe designs. Slip-ons, dressy loafers and low dress boots can also be a good option for men. It is also important for men to be cautious of their activities and what shoes would work best.
Purchasing new shoes
When it comes to purchasing shoes, we have some tips that should help you find the perfect fit. The next time you're at the shoe store, remember these important tips:
Measure your feet while standing.

Pay attention to the fit of your bigger foot.

Don't buy shoes that you need to break-in.

Select a shoe with appropriate cushioning and flexibility.

The size of your last pair of shoes isn't always reliable.
The next time you're at the store picking out new shoes, make sure you are choosing the right shoe for your activity—your feet will thank you.
If you continue to experience foot pain, don't hesitate to reach out to our friendly, expert team at Foot & Ankle Associates. We can be reached via phone or by our online contact form.