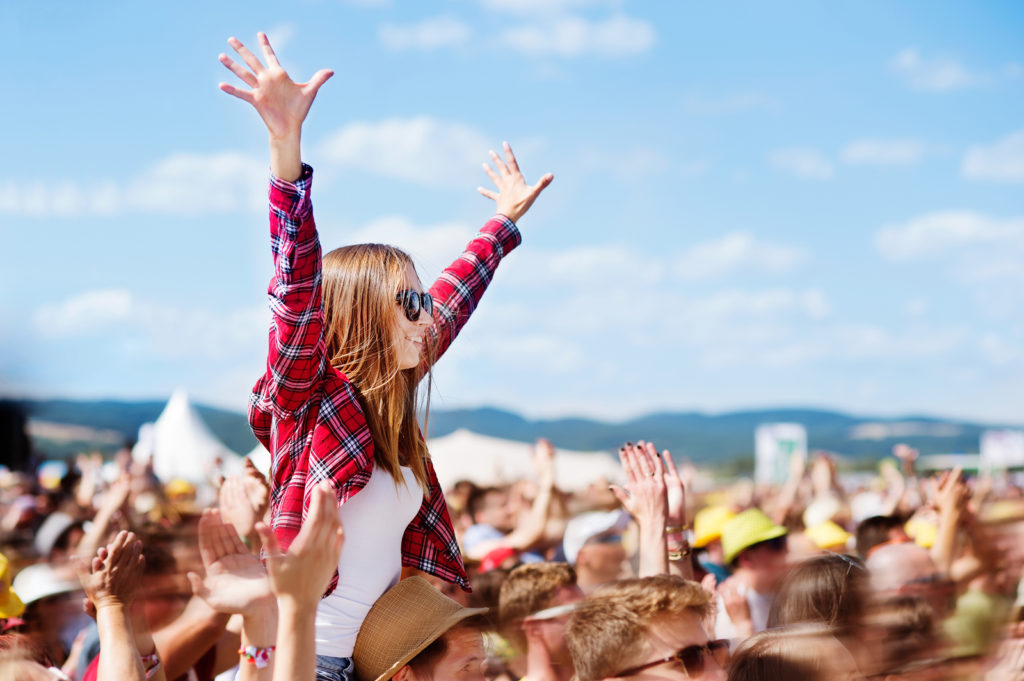 The much awaited summer concert season is finally here! All those who have booked their tickets months ago, you can hardly wait for the 17th or the 19th of May to listen to your favorite artists play live in Charlotte, NC; while the notorious English pop rock band 'The 1975' will be playing at the Charlotte Metro Credit Union Amphitheater on the 19th, our favorite country musician Chris Young will be sharing his music and spreading his love at the PNC Music Pavilion on the 17th of May. Nothing can ruin these magical nights for you…nothing except the fear of leaving the concert with aching feet, especially for lovers of the band 'The 1975', who will have to attend work the next day. You wouldn't want to brag about the amazing time you had while your colleagues point out the blisters on your feet or the fact that you can hardly walk. It would ruin all the fun! And who would want to constantly keep sitting when they can join in the fun and dance the night away? We, at Foot and Ankle Associates, want you to have one of the best nights of your life. So here are the most easy-to-accomplish top three ways to avoid foot pain while standing for long periods of time at the concerts.
1. Wear Comfortable Shoes!
The necessity of wearing comfortable shoes cannot be emphasized enough, especially to women who willingly forego comfort in favor of style. That women can only look graceful in heels is a stereotypical notion created by patriarchy; it's time to show the world that you can look as spectacular in a pair of slip-on sneakers as in those high-heeled stilettos. Flats can also be quite comfortable for long nights of standing. Or if you want some extra inches to be able to stand out in a crowd, platform wedges can feel more relaxing to your feet than those pointy heels after a couple of hours. You can also wear block-heel ankle or flat lace-up boots to comfortably dance to Chris's classic country beats throughout the night. Men can wear fancy loafers or classic moto style boots in place of their usual office shoes. Or if you prefer sneakers, be sure to change your running shoes for some dressier designer loafers. Just make sure that whichever pair of shoes you select, it fits your feet perfectly and snugly.

2. Stand correctly!
Yes, trust us when we say that not many people know how to do that! Most people tend to stand with their hips jutting out, which throws that extra weight on their feet and stops the core musculature from supporting them. It's highly important that your strong bones support your body, not the soft tissues, and they can only do that when you bring your hips in line with your body by leaning your weight backwards. Also, instead of flexing your muscles or keeping your toes duckfooted, let the muscles stay relaxed and the toes pointing forwards; it will take the added strain off your feet. All of this might need a little practice but the right posture can keep you fit for life! The good thing about a concert is, since your feet keep tapping to the beat, you don't stand still for a long time, which in turn prevents your muscles from becoming stiff. So dance away without any guilt of harming your feet, because you are actually preventing foot ache in doing just so!
3. Sit!
Yes, yes, we know what we said before. But sitting for some time in between can help relax those tired muscles after hours of standing. Like you need sleep after a long day of work, your feet need some rest after carrying the burden of your body for a long time. Let the rest of your body become the bed by allowing your feet a break. And you don't have to sit while Matty is singing in that powerful voice of his, because your feet will definitely rebel by wanting to stand up and keep dancing. Utilize the breaks in between to sit for a while to reenergize those exhausted feet so that when the band starts playing again, you can surprise everyone with the vibrant energy of your pair of dynamic dancing feet!

After following these tips, if your feet still hurt the next day, we invite you to visit our foot-friendly podiatric team at Foot and Ankle Associates. You can schedule an appointment by filling the form on our website or by simply calling at (704) 971-7100. Not only can we help you get rid of that annoying and debilitating pain, we can even design a special pair of custom orthotics for you to ensure that you keep walking efficiently and pain-free at your next favorite concert!